Aromas of Nature !
Started in the year 2010 solely to revive one's golden memories of Indian childhood spent in the Mango fields amidst the early mist filled with mischief, joy, fear of unknown excitement , adventure and sweet aroma of the mangoes blended in the fragrance of the wet mud.Pass on these stories to their child, beloved ones, a friend or anyone who is yet to taste this sweet intoxication in their life.
Going Eco!
Considering global warming at rise, we at mango mist  have taken steps to reduce the impact on our mother earth , upto 50% of energy consumed at mangomist is renewable solar energy including heat and electricity. 90% of the used water is recycled, treated and used for gardening. Also our chefs use organic vegetables and fruits sourced from local farmers and markets. We welcome you to experience an eco friendly holiday.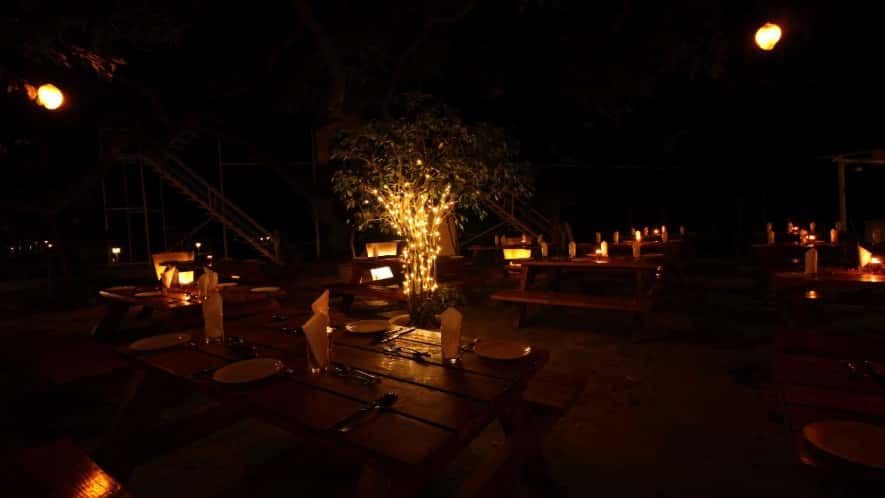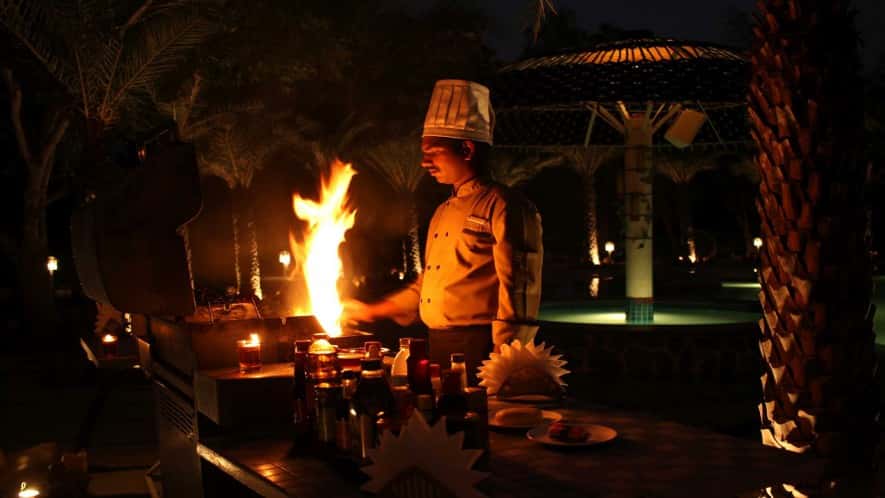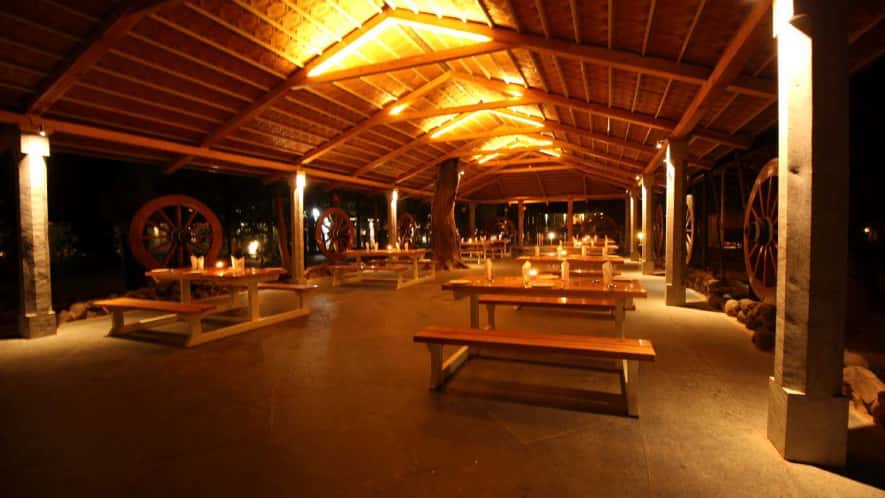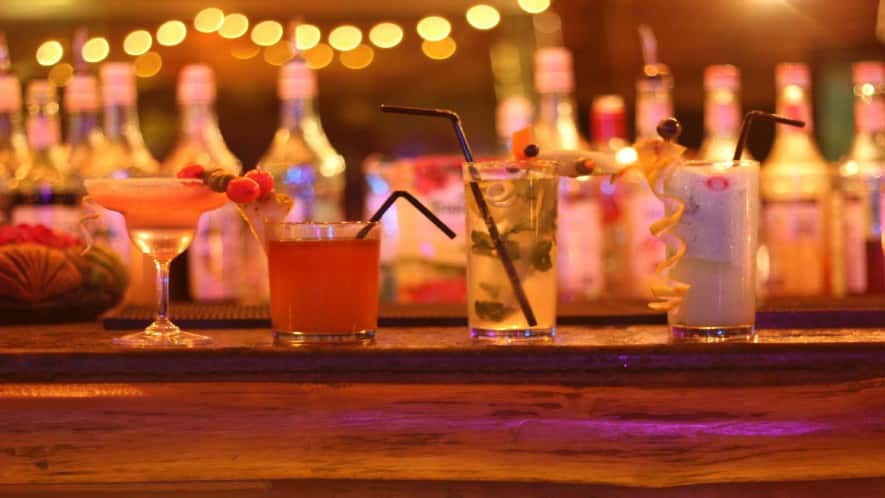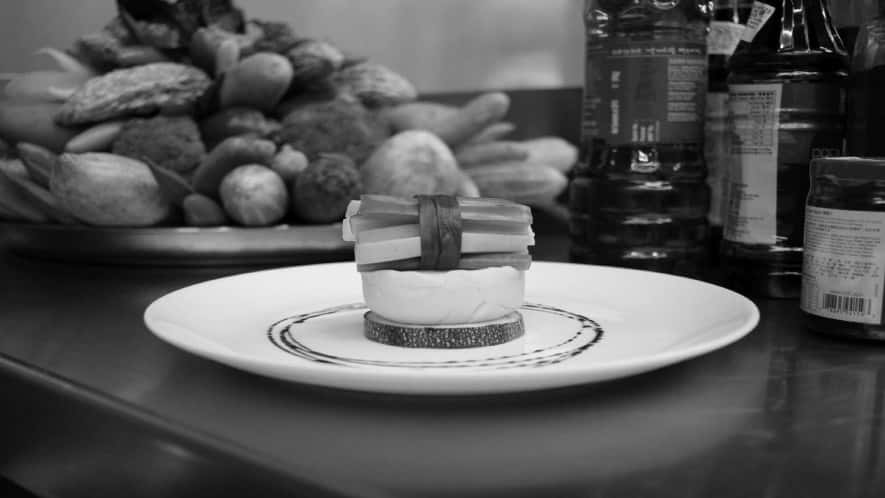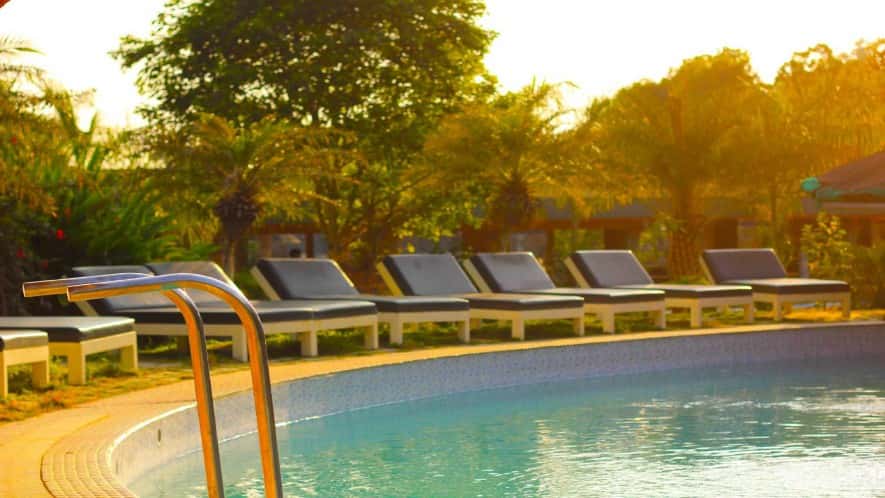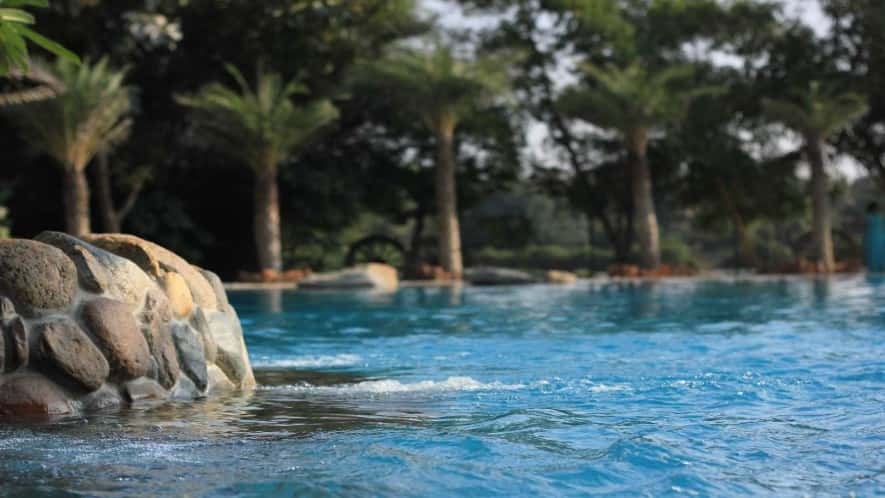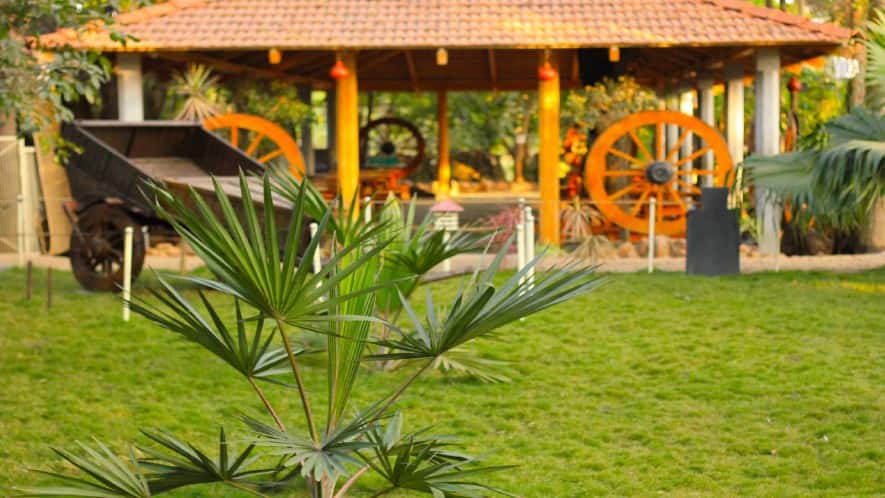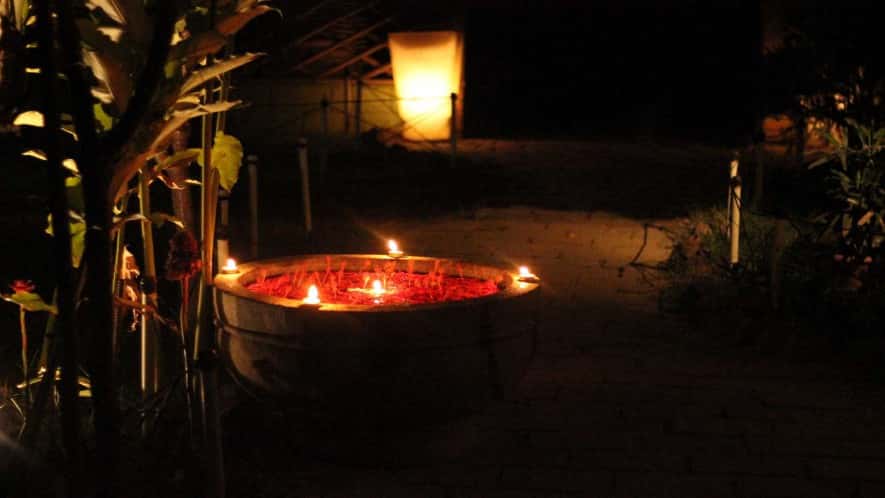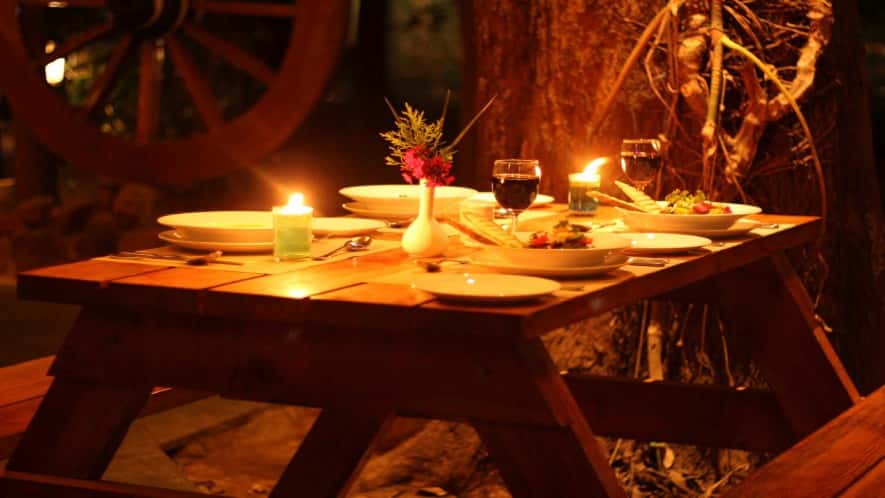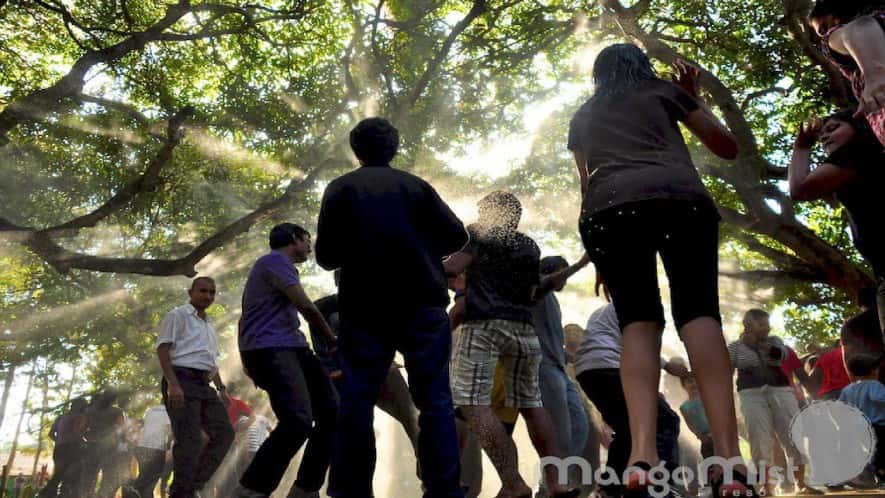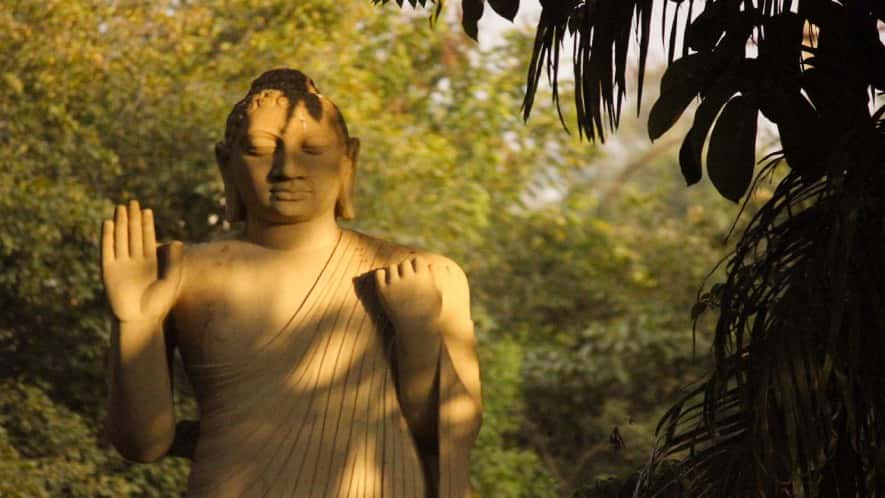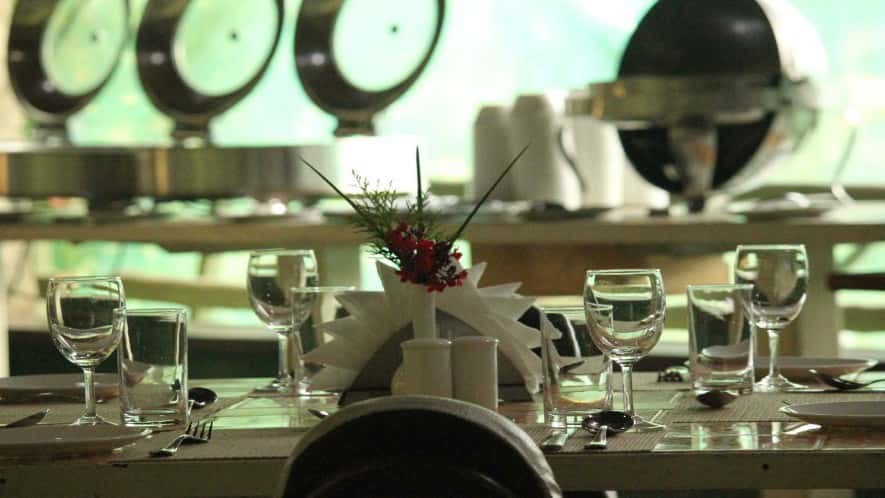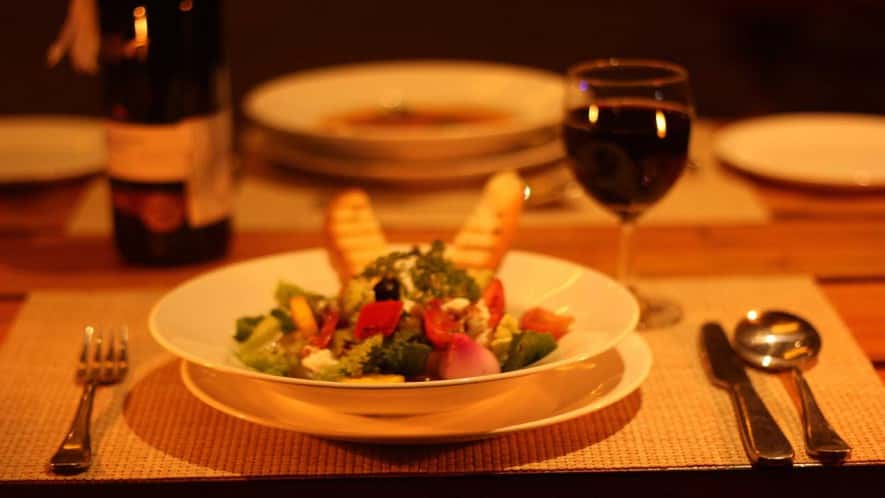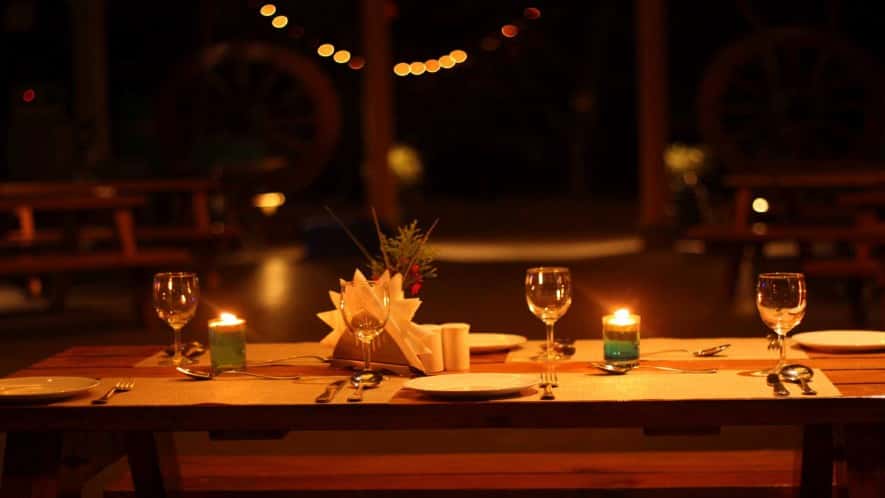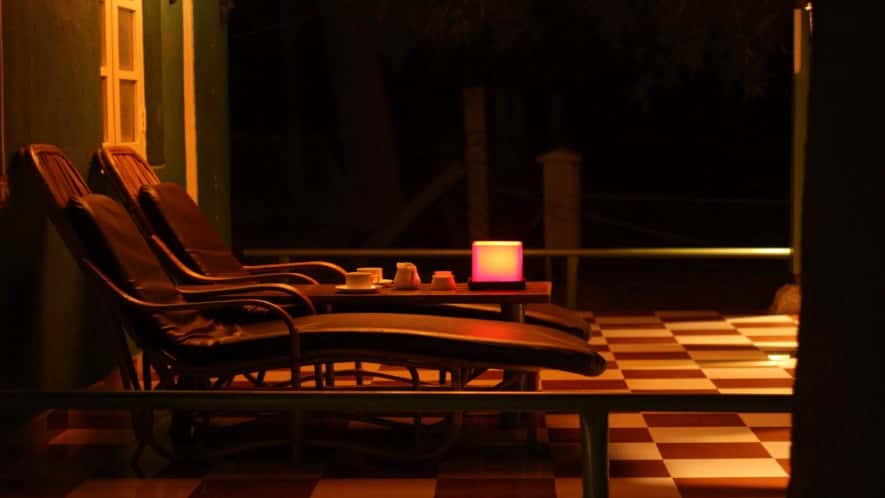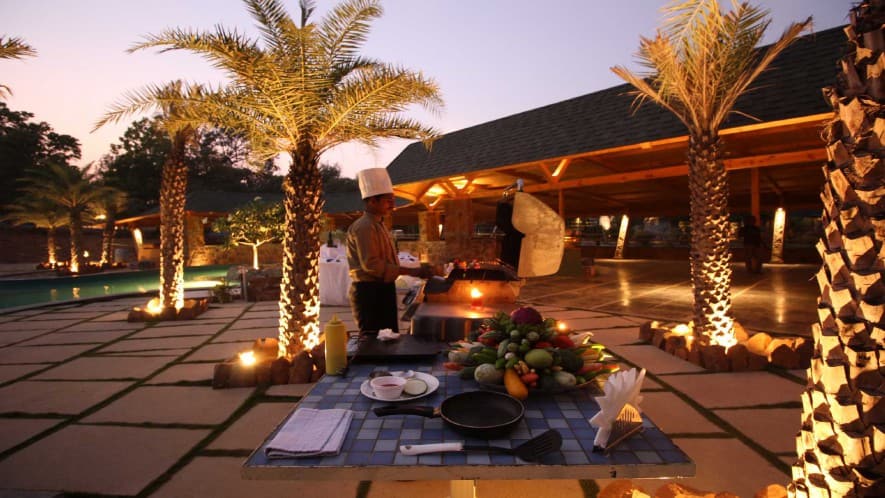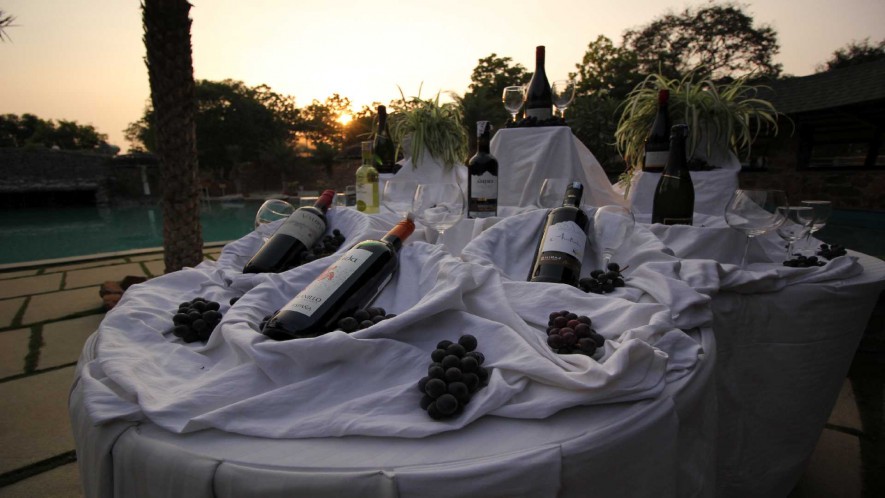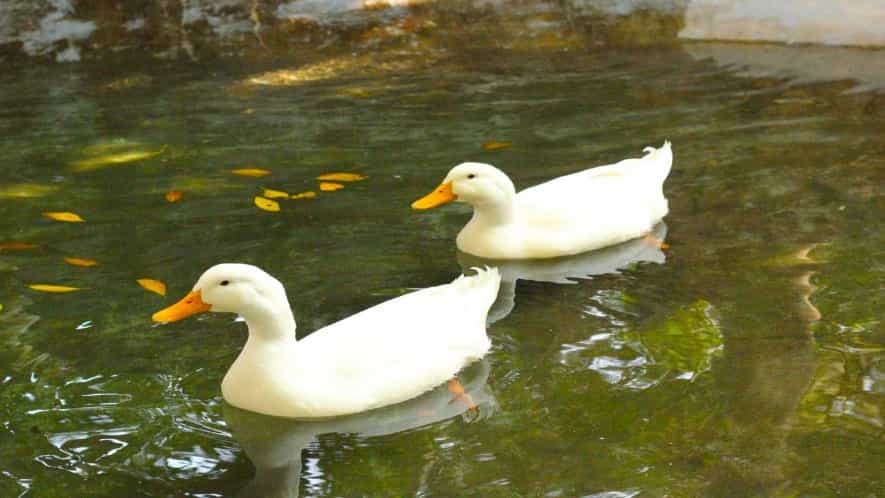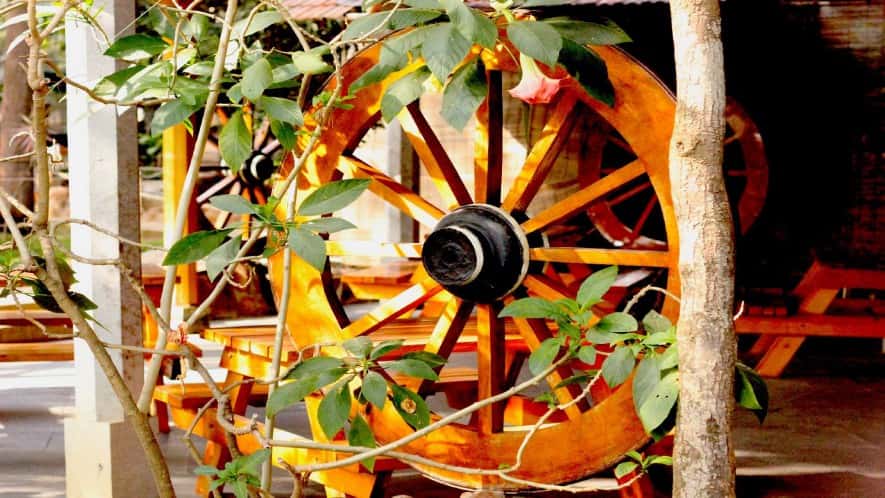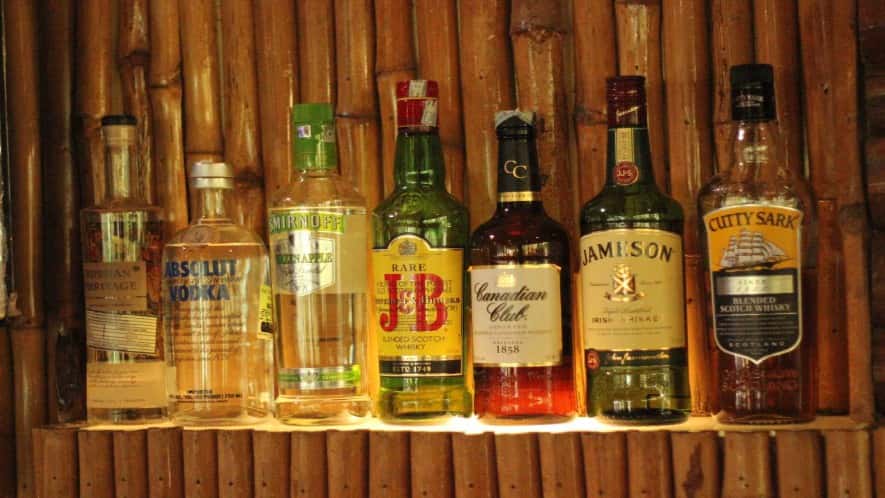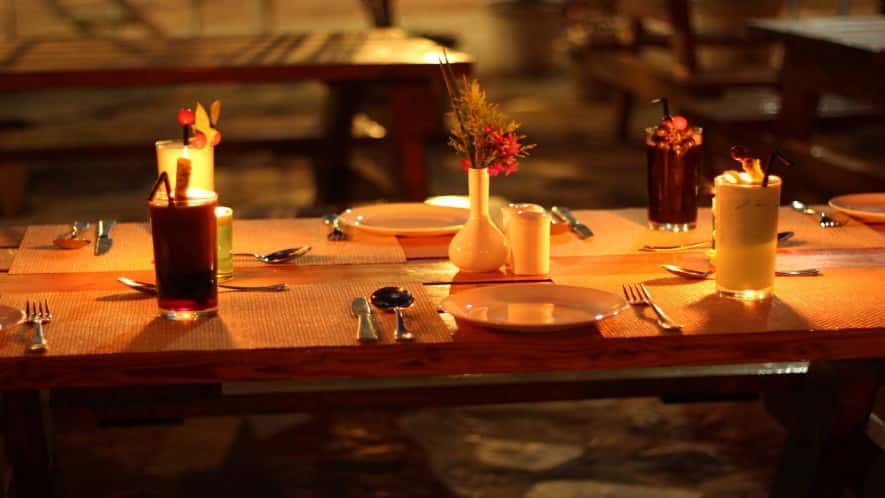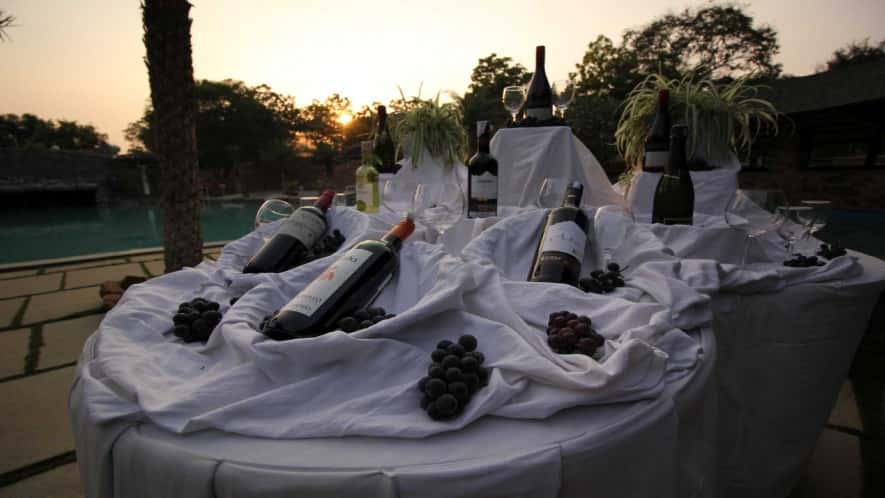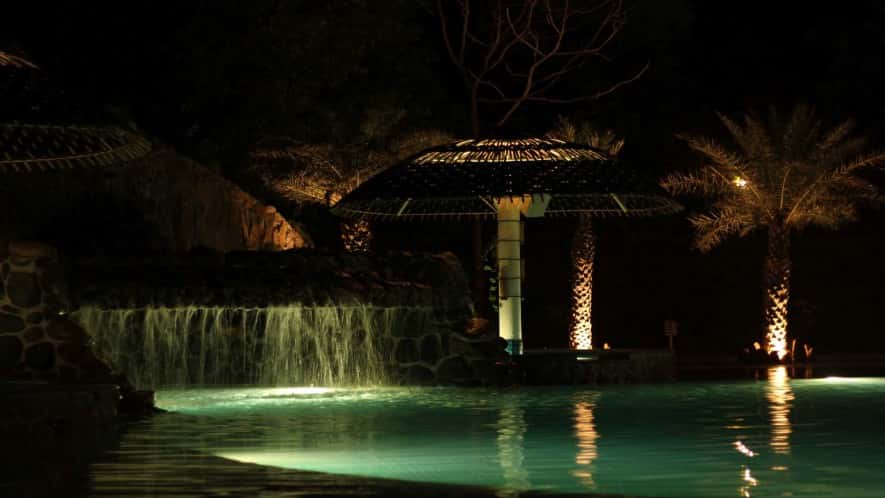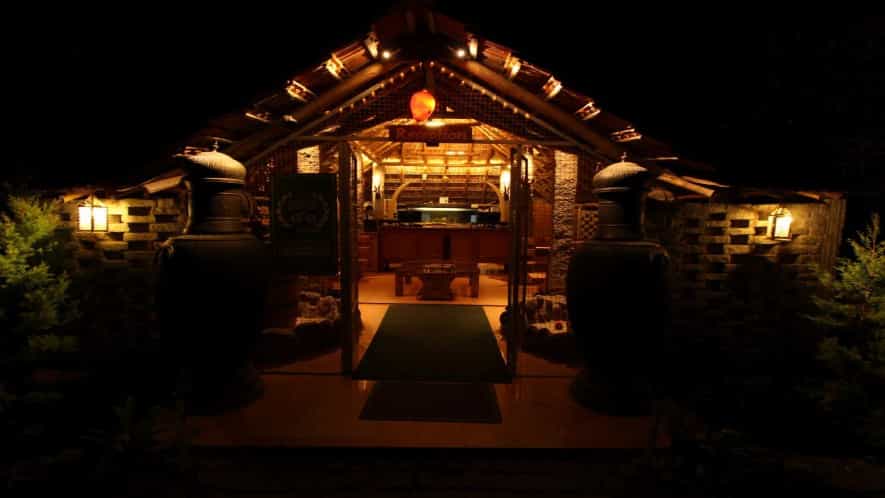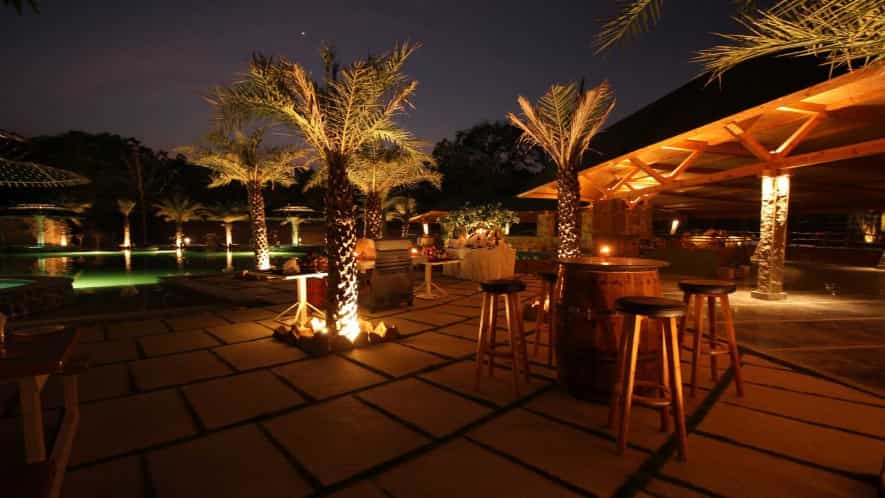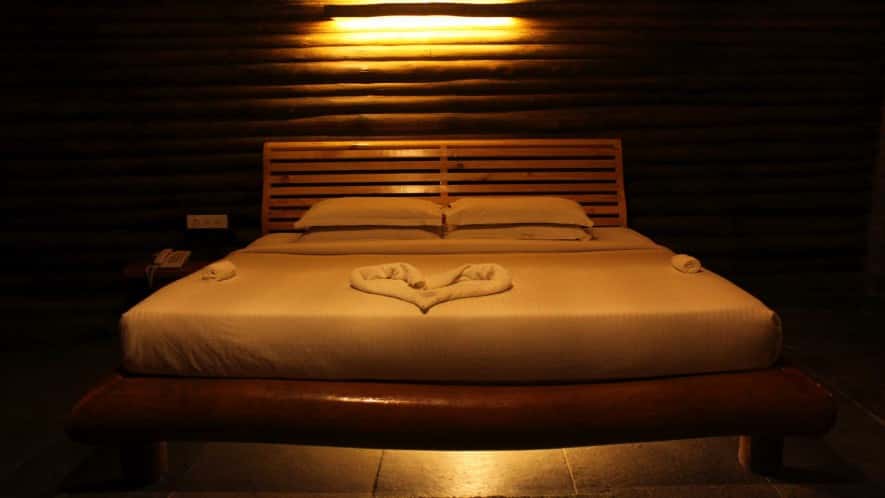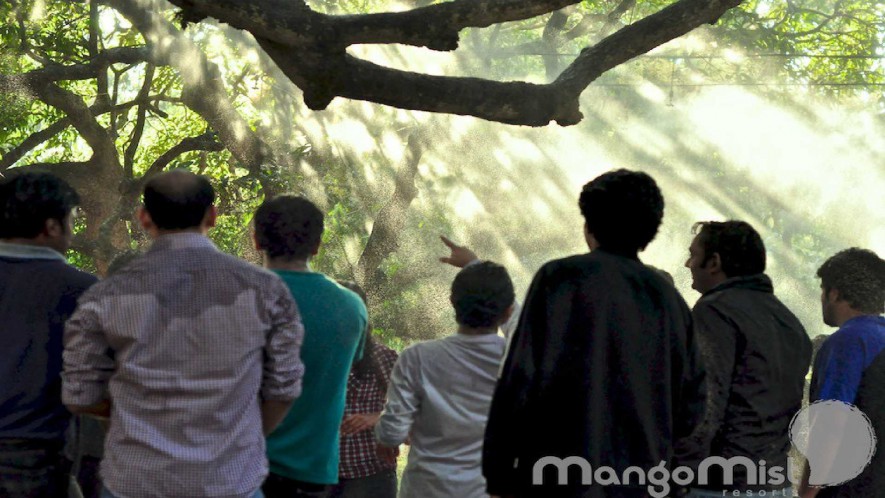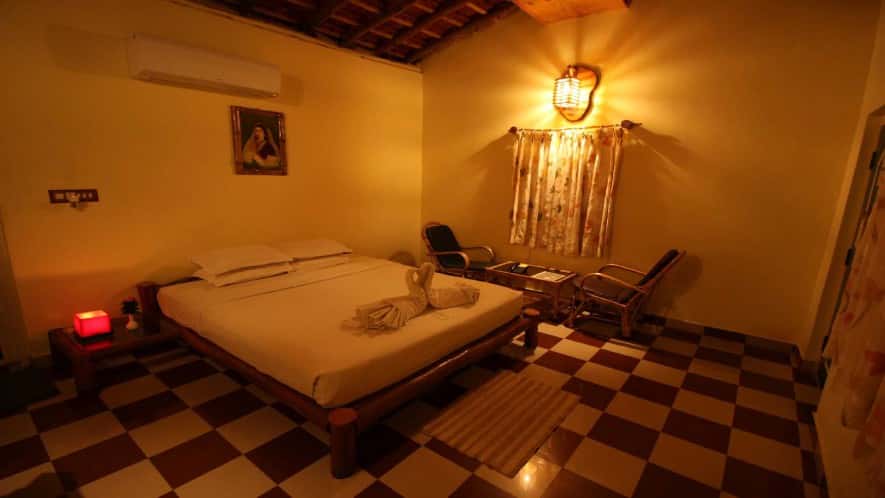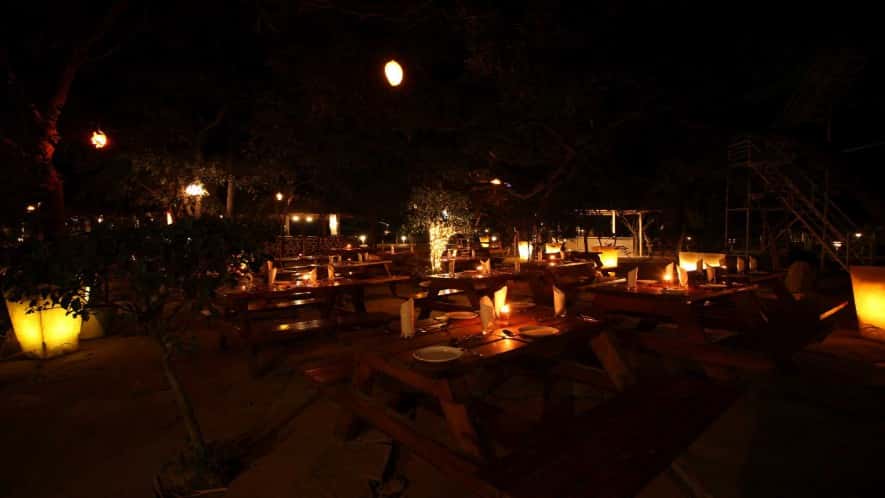 Relish Unlimited cocktails and BBQ for 90 min ending with dancing to the music played by our Dj under the mist!

"Alone we can do so little; together we can do so much." – Helen Keller . Indulge in our designed team building activities for a great team bonding outing.
Offers
Cottage : Avail 30% discount on cottages ( Monday to Thursday Check-in )
Cottage : Avail 10% discount on cottages ( Friday to Sunday Check-in )
Day-Out : Avail 20% discount on Packages ( Monday to Thursday Check-in )
Day-Out : Avail 10% discount on Packages ( Friday to Sunday Check-in )
Rammurthy
( D38987G )
-
24 Mar, 2017
Had real fun at this resort, we went there with very low expectations and we came with lot of memmories, not even a minute we felt bored as we engaged ourself in al the activities. It has good Ground to enjoy our Outdoor games and required equipment for enjoying indoor games. The 3 best things that everyone in our team have enjoyed are Water Zorbing ( this will wind off all your pains ) , Mist Dance, and Fish Spa.
Krithikha
( D38586D )
-
24 Mar, 2017
Over all , we enjoyed a lot !! I would like to receive the soft copy of the photograph of our team. It would be really good if you could provide it . Thanks in advance!
GOKUL
( D39072D )
-
23 Mar, 2017
We were a group of seven friends and we all loved all the adventure activities and especially the paint ball was super fun. Ambience is great and the resort is well maintained. We were occupied for the entire duration of stay. Overall great experience.
Pradeepta
( D39033E )
-
23 Mar, 2017
The property is very well maintained. The check in procedures are easy. The open area dinner space is beautiful. Mist dance DJ was amazing. The main big pool area is beautifully done. Staff is attentive.
EMMANUEL PETER
( D37175E )
-
21 Mar, 2017
Thanks. We will come again!
Sunny
( D38344H )
-
20 Mar, 2017
Very well managed. Good food. Lots of Games to keep the team occupied. I like the idea of Complimentary Team picture. The Photographer was very cooperative and came at the time we requested. Excellent Pic. It was an excellent team outing, we cherished all the moments. I will definitely recommend it to more people. Thank you Sunny (Qualcomm)
Ms.Sarikar
( D38744F )
-
20 Mar, 2017
Good use of property and nice place, with lots of adventure activities in comparison with other resorts
Nikhil Sabnis
( D38738D )
-
16 Mar, 2017
A day well spent at mango mist resort . Has a beautiful ambiance and cleanly maintained property . A very wonderful place to hang out with friends and family with lots of fun and adventures in place. Food is of highest quality and lots of varieties and taste was unbeatable. Humble and courteous staff . Special thanks to Mr Tippu (Dont know the complete name) for providing a bedsheet and a pillow for my son who could rest for an hour this was commendable and thanks for going an extra mile to do this for us. Special thanks to him. I would recommend this place for my family and friends and also i would visit again.
VINAYAK HEGDE, ANKH & Associates
( D38559D )
-
16 Mar, 2017
1. Nice Place and very cool. 2. Overall experience was fine. 3. Value for Money. 4. Food and amenities are good.
Sudha
( D37794F )
-
13 Mar, 2017
I was a good experience we had in mango mist. Service was awesome that to Mr. Shiva's service was very good. He welcomed us in a good manner & explained about the resort was wonderful. Food taste was also nice
Hitesh M
( D38287G )
-
12 Mar, 2017
Vinay
( D37822E )
-
09 Mar, 2017
Arvind.M
( D37920E )
-
09 Mar, 2017
Value for money - rides and Ambience
Murali
( D37599G )
-
08 Mar, 2017
Ease of Booking and Oragnised setup of resort Couteous Staff
vidyashree H R
( D38040D )
-
07 Mar, 2017
Mr.Harsha
( D37959E )
-
06 Mar, 2017
A good experience , we enjoyed thoroughly all activities. Friendly caring staff